Body Composition Analysis
Body Composition Analysis
Body Composition Analysis is conducted at Healthcare on Collins by a Sports Dietitian,
Emily Commerford
. Emily is an ISAK accredited anthropometrist, meaning she has done additional training in this area to be able to accurately assess changes in body composition.
Body Composition Analysis involves the measuring of body weight, body fat levels and the circumferences of several sites over the body. Body fat levels are measured at 8 specific sites on the body using skinfold calipers.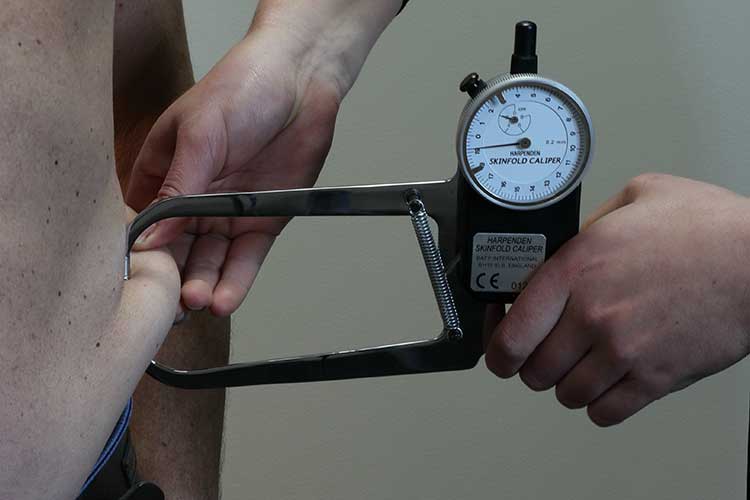 Each site is carefully measured on the right side of the body so that results can be as consistent as possible each time they are measured. At each body site, a "pinch test" is performed where the layers of fat are pinched and measured using the skinfold calipers. Each site will be measured 2-3 times and either an average of 2 sites or the median of 3 sites will be calculated.
These measurements are repeated at set intervals to assess changes in body fat levels and muscle mass over a period of time. In addition to performance results, body composition changes can be used to monitor the success of nutrition and exercise interventions.
Please note that Body Composition Analysis is typically performed on elite or high-level recreational athletes who have specific targets to meet and is not necessarily suitable for everyone. Most recreational athletes would achieve superior performance results by focusing on fuelling appropriately for their training and racing, rather than aiming to manipulate their body composition.
The measuring process may take up to 30 minutes and can be part of a 60 or 90-minute dietary consultation.
Appropriate clothing does need to be worn in order for the analysis to be completed. Please either bring or wear a pair of loose shorts to your appointment.
Feel free to contact our reception staff if you have any additional queries regarding Body Composition Analysis or to book an appointment with Emily.